Meet Brian Lin D.d.S.
Dr. Brian Lin is passionate about guiding his patients to healthy smiles with comprehensive, modern, and minimally invasive dentistry. Brian practices the concept of Complete Dentistry as a member of the Dawson Academy. He utilizes a comprehensive approach that brings harmony to the entire chewing system, including your TMJ, facial muscles, and teeth. He is also a member Academy of General Dentistry, Orange County Dental Society, California Dental Association, and American Dental Association.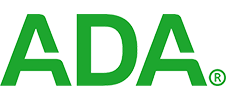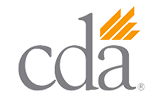 Brian received his Bachelor of Science degree in Integrative Biology and Physiology from UCLA and his dental degree from the prestigious University of California, San Francisco (UCSF) that is known for its philosophy of minimally invasive dentistry. He furthered his training by completing a hospital-based residency in New York, where he received high level of training in emergency services, oral surgery, and treatments for medically complex patients.
After completion of training, Brian returned to sunny California and worked in Sacramento for several years. In 2022, he decided to relocate back to his roots in Southern California with his wife. In his free time, Brian and his wife enjoy hiking and exploring US National Parks. His most recent adventure includes both Kings Canyon and Sequoia National Parks.